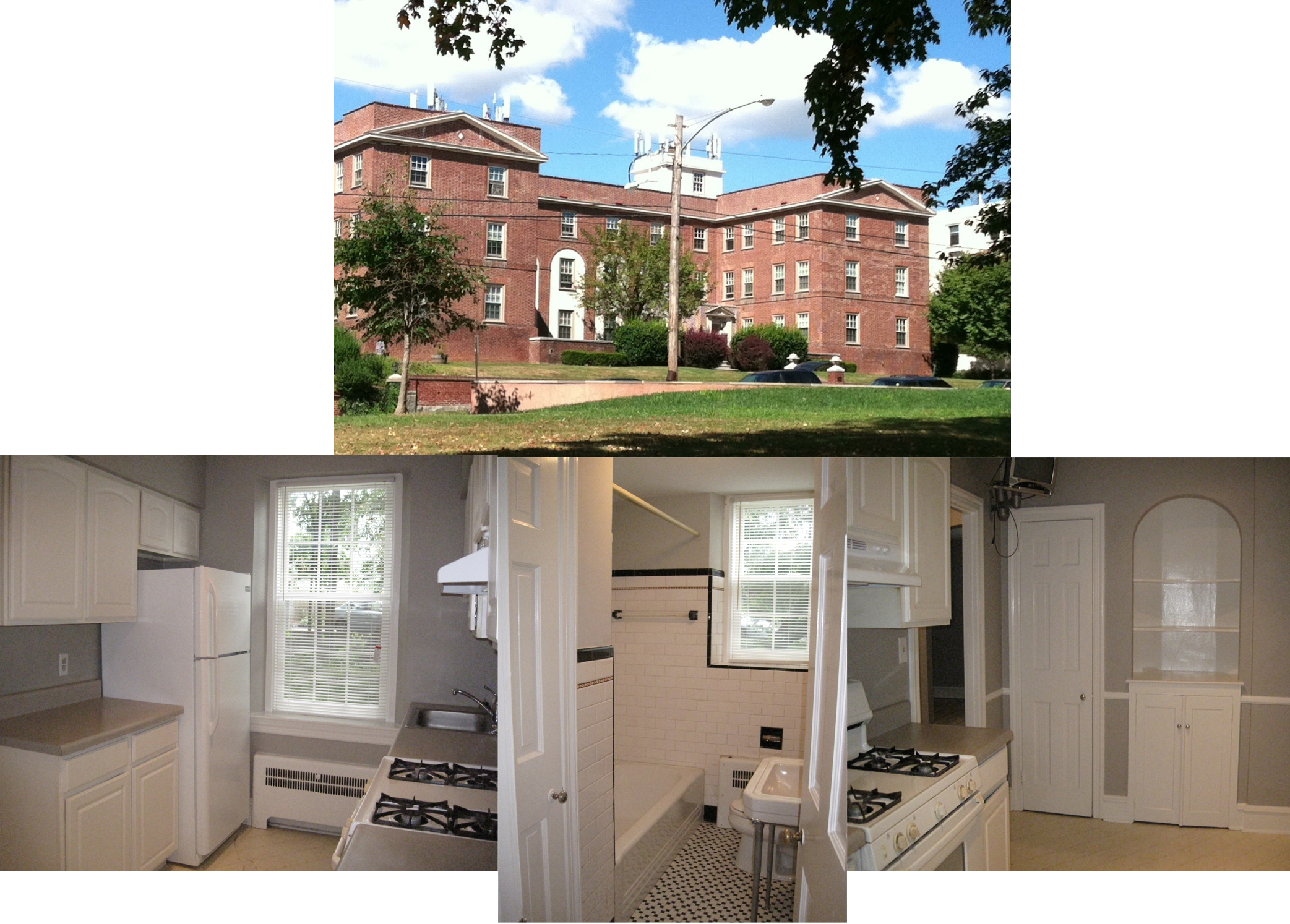 Certified Historic Structure Preserves Historic Charm
Historic building renovated by City Systems
Wilmington – An historic apartment building in the Eighth Street Park Historic district in Wilmington completed a major renovation to meet the United States Department of Interiors standards. Delaview Apartments has been classified as a Certified Historic Rehabilitation. City Systems, a local company dedicated to making the City of Wilmington a place people would want to call home, managed the project.
"It was important to us to maintain the historical integrity of the building. A great deal of planning went into the renovation of this local landmark—the biggest challenge was integrating historic charm with the energy efficient trends of today," said Bonnie Sherr, real estate broker and owner of City Systems. "Those who call Delaview home are residing in a building that reflects an important piece of Wilmington's history."

The focus of this district is the Eighth Street Park. On July 2, 1865, this area was designated by referendum for use as a public park. It was the first and only park in the City of Wilmington until 1886. Delaview was built 80 years ago and boasts views of Eighth Street Park and the Delaware Memorial Bridge. The three-story landmark is a Georgian Revival style brick u-shaped building with pediments on eave ends.

Delaview, located at 8th and Broom Streets, serves the community as an 18-unit apartment building. It offers all one-bedroom units with individually-controlled heat and electric and on-site laundry. Apartments rent for $910.00 per month with tenants paying their own utilities. There is also secure underground parking available for an additional monthly cost.
City Systems, a local boutique real estate company, has been selling and renovating properties in New Castle County for over 25 years. Boutique means we are tiny by design--offering personal service, flexibility and accessibility. We measure our success in repeat clients, and in the deep roots we have established in the community.
###